Bruce Boddie joins VelocitySBA as Southeast Regional Sales Manager
Los Angeles, CA (April 12, 2023) - VelocitySBA, a nationwide SBA lender, is pleased to announce the addition of Regional Sales Manager Bruce Boddie, who is based in Miami-Fort Lauderdale, Florida and will lead the Southeast region.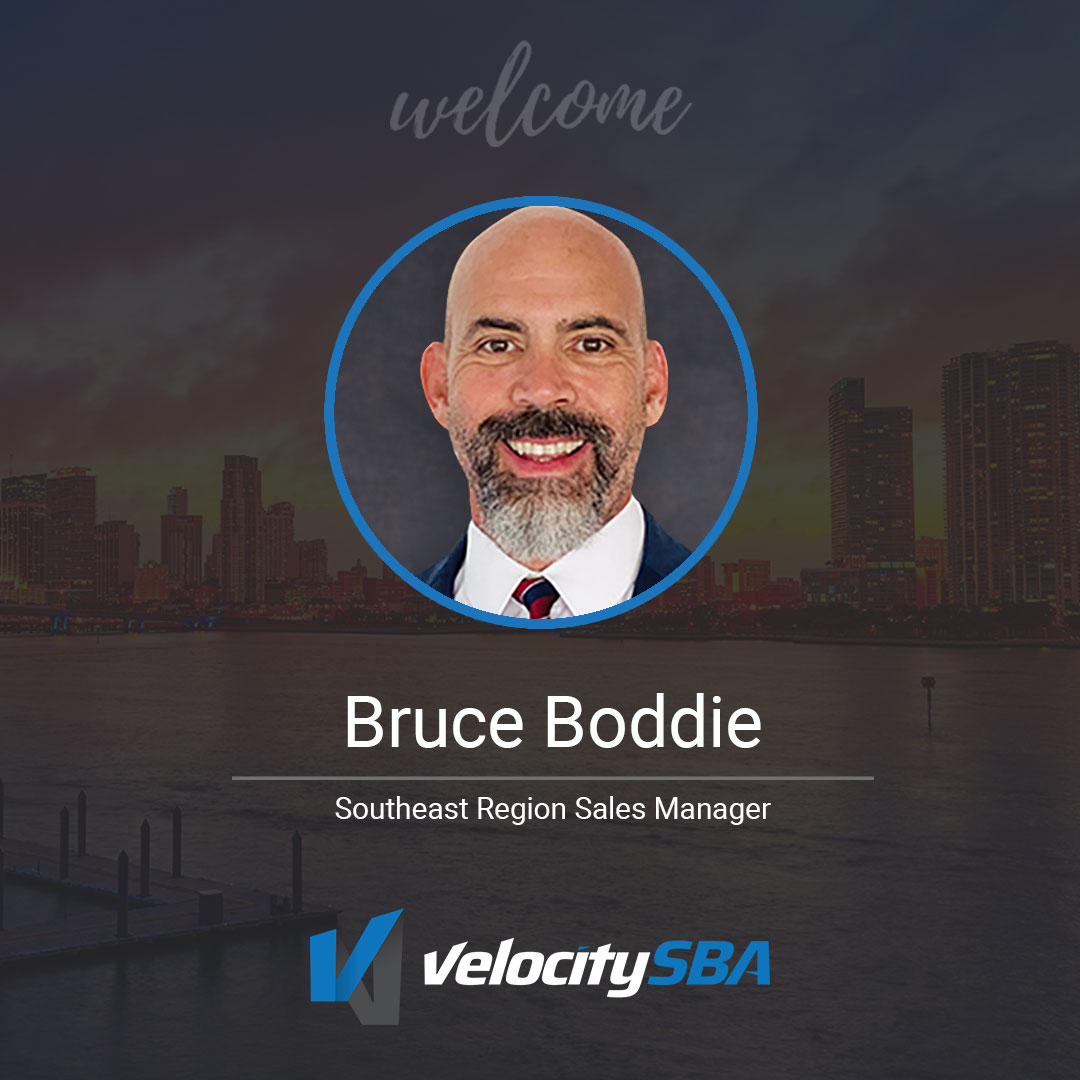 Bruce brings to the team over 25 years of commercial lending experience, having previously served as Senior VP/Healthcare and CRE Sales Manager with First Bank of the Lake, Business Development Officer and Regional Sales Manager with Wells Fargo SBA, and Regional Sales Manager with Lehman Brothers SBF. 
Bruce has deep experience with financing solutions across all industries, with a recent emphasis on healthcare professionals, including Real Estate, Business Acquisitions, and Startup/Expansion financing. 
A graduate of Florida State University College of Business, Bruce has a bachelor's degree in Finance. 
"Bruce Boddie is a great addition to VelocitySBA.  A tremendous talent and a significant milestone in our strategic growth plan as a premier nationwide SBA lender." says President, Charles Rho.  "We are very happy to have Bruce join our team," says National Sales Manager. Greg Fioresi. "I am excited to have him lead our Southeast Region as we continue to expand across the country and maximize our national outreach."  
"I'm thrilled to join the leadership team at VelocitySBA," says Bruce. "Non-bank lenders are the future of SBA with greater flexibility to deliver tailored financing solutions, the agility to adapt to changing market conditions, and the speed to market that is desperately needed by entrepreneurs and small business owners.  VelocitySBA checks all those boxes."
About VelocitySBA
VelocitySBA (VSBA) is a nationwide SBA lender. Our dedicated team of highly experienced lending professionals understands the specific needs of business owners and their unique capital requirements. Unlike traditional banks, our focused approach to business lending quickly delivers the custom-tailored solutions that today's business community needs to succeed. For news and updates, be sure to follow us on Facebook and LinkedIn.