VelocitySBA Welcomes Meghan Hormann as New National Sales Manager
Los Angeles, CA (September 7, 2023) – VelocitySBA, a nationwide SBA lender, proudly announces the appointment of Meghan Hormann as its National Sales Manager. Bringing deep expertise from the financial sector and a stellar record in sales and management, Meghan is an impactful addition to this dynamic team.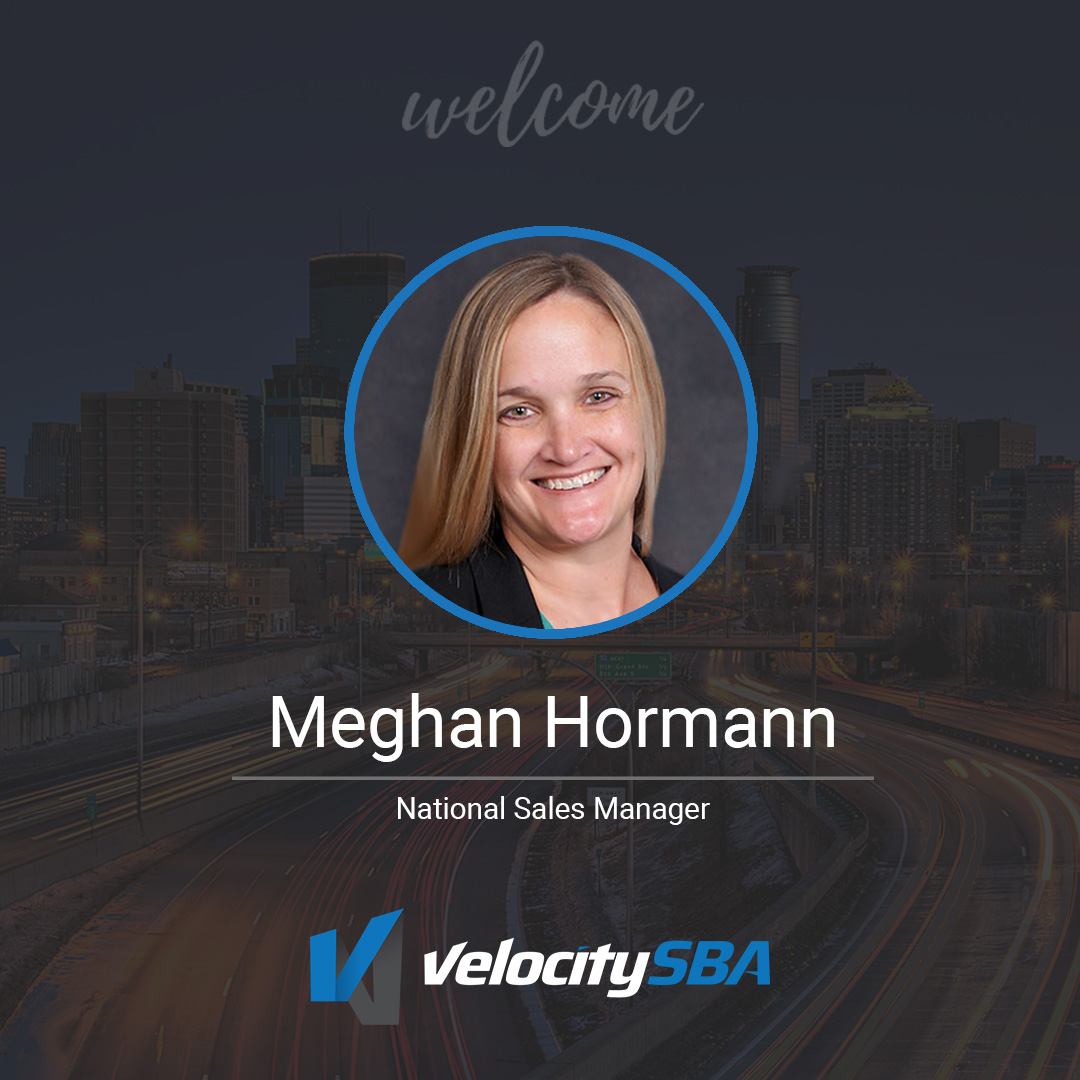 "We're very excited to bring in Meghan to lead and grow our sales organization," says President Charles Rho. "She has a wealth of experience in SBA lending, with strong strategic planning and operational focus. We're confident that her leadership will help us excel in our next phase of growth."
Meghan will oversee VelocitySBA's growing national sales team, devising innovative strategies to amplify growth in our markets, and providing continuity of relationships with clients and other important stakeholders.
Meghan has previously served as the Senior Vice President/SBA Group Sales Manager at Old National Bank, following her lengthy tenure with Wells Fargo SBA Lending. Her proficiency in business development and strategic sales planning has made Meghan a distinguished professional in the industry.
Meghan is based in Minneapolis, Minnesota, and has an MBA in Entrepreneurship from St. Thomas University, as well as a BS in Finance from Drake University.
About VelocitySBA
VelocitySBA (VSBA) is a nationwide SBA lender. Our dedicated team of highly experienced lending professionals understands the specific needs of business owners and their unique capital requirements. Unlike traditional banks, our focused approach to business lending quickly delivers the custom-tailored solutions that today's business community needs to succeed. For news and updates, be sure to follow us on Facebook and LinkedIn.