VelocitySBA Expands National Footprint with new office in Irving, Texas
Los Angeles, CA (July 17, 2023) – VelocitySBA, an innovative leader in SBA lending, is delighted to announce the expansion of its operations with a new office opening in Irving, Texas. The new location marks a significant step in VelocitySBA's ongoing strategy to increase its national footprint.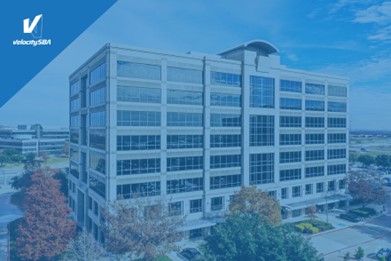 "Establishing our regional office in Irving is going to be a huge step in our growth plan throughout Texas and surrounding States. Having a physical location really shows VelocitySBA's commitment to this expansion," says VelocitySBA President Charles Rho.
Amid an increasing need for flexible and reliable funding options for small businesses, the company has experienced significant growth and is taking this step to better serve its clientele. The new facility will be shared with its sister company Crossroads Equipment Lease and Finance, a leading transportation lender specializing in vendor finance of commercial vehicles.
VelocitySBA's new location emphasizes its commitment to growth and dedication to fulfilling the needs of America's small businesses. With the new office in place, VelocitySBA aims to build out its sales team in the Central Region and provide an even greater level of service and support to the country's entrepreneurs.
VelocitySBA continues to seek talented lending professionals in sales, credit and underwriting, and closing in the Dallas-Fort Worth market, as well as other locations across the country. For more information including open positions, visit: www.velocitysba.com/careers.
About VelocitySBA
VelocitySBA (VSBA) is a nationwide SBA lender. Our dedicated team of highly experienced lending professionals understands the specific needs of business owners and their unique capital requirements. Unlike traditional banks, our focused approach to business lending quickly delivers the custom-tailored solutions that today's business community needs to succeed. For other news and updates, be sure to follow us on Facebook and LinkedIn.